/
Define your own personal and authentic brand in a matter of days.

The Success With Style video course uses scientifically proven tools to unlock the power of your image.
---
Understand How You're Perceived -- And Take Control

Streamline Your Style, Look Sharper, and Make Fewer Visual Mistakes

Boost Confidence and Earnings

Attract the Right Kind of Attention in Your Personal and Professional Life

Risk Free -- 5-Day Money Back Guarantee
---
What People Are Saying
New York is a city that's full of people who call themselves stylists, wardrobe consultants, fashionistas, etc., and to be honest, I was always hesitant to use any such person. After all, how can you really know what you're getting? And even if they are stylish themselves, how do you know that they can dress you? Well, I am here to tell you, Dr. Akbari is The Real Deal. This woman has a simply unbelievable eye and fashion sense. She has an amazing eye for detail, encompassing numerous things that are invisible or insignificant to me, but which other people (especially women) most definitely notice. As an example,

the weekend after working with her, 4 different women (strangers) complimented me on the shirts I was wearing

. Fair to say, that never happened to me before in my life. Forget the others. This woman is worth your time and money. A unique find.
-- Michael, Business Executive
Working with Anna transformed every aspect of my life, including my desirability to women. Because of her, I threw out most of my clothes and refined my wardrobe into an easy, sophisticated style; I mentally rebalanced and reprioritized my life; and I learned about dozens of resources that I'm now using to optimize the way I live and work. As a result, I've never looked or felt better. Anna is an invaluable resource -- and she actually makes self-improvement fun (which I didn't know was possible!)
-- Jonathan, Lawyer
Before my experience with Success With Style, I knew neither where to shop nor what to shop for. The truth is, even if I did, I wouldn't have done a particularly good job putting it all together. Or purging my closet of the unflattering clutter I called clothes. Success With Style was far more helpful than I imagined. In the end, the experience made for a dramatic improvement in my life – easier to get myself dressed well, a less cluttered closet, less money wasted on bad clothing choices, and a long-term improvement in my style and public appearance. I've referred multiple friends for this life upgrade and I've heard (and seen) nothing but fantastic results.
-- Oliver, Entrepreneur
I loved Success With Style! I didn't realize what shopping really meant until I met Anna. As a guy, I'll pick up an item or two in a store, try it, buy it (or not) and then call it a day. With Anna's system, I came out the door with a dozen items — all perfect. But that wasn't even the best part: Chucking all my unused closet dust gatherers — now THAT was cathartic! I haven't missed a single piece of clothing that Anna forced me to throw away. (I thought I would, but I didn't.) And now I'm left with half as many items that I use twice as much -- and get more compliments than ever before. Thanks, Anna!!
-- Malte, Entrepreneur
---
The World's First Online Proven Style Formula Step-by-Step
Learn 15 years of style secrets from the research of Sociologist and Founder of Sociology of Style, Dr. Anna Akbari
From the Comfort of Your Own Home
Move through the simple, easy-to- follow process at your own pace.
Take Control of Your Future
Learn to take your image into your own hands and present your best self for that next interview, social setting, or first date.
Boost Your Confidence
Have full confidence that your identity is working for you and tackle the world with confidence.
Personalized Expert Feedback and Peer Connections
Enjoy 3 months of free access to the private Success With Style System forum, where you'll have direct access to Dr. Anna Akbari, founder of Sociology of Style, for all your questions and concerns.
Risk Free: 5-Day Money Back Guarantee
With our 5-day no-questions-asked money back guarantee you can begin this transformational journey with us at no risk to you
---
Here's what we'll cover in this video course:
Lesson 1: Introduction -- We'll go through everything that's covered in the course, so you'll know exactly what to expect.
Lesson 2: Rethinking the Transformational Power of Fashion -- You'll better understand why image matters and learn how to assess your own self-presentation so you can start building the right aesthetic foundation that will help you achieve your personal and professional goals.
Lesson 3: The Power of Uniforms -- You'll learn to identify the makings of the right everyday uniform for you, creating a consistently sharp, distinctive style, while also minimizing fuss and unnecessary mistakes.
Lesson 4: Closet Catharsis -- In lesson 4 it's time to purge. You'll go through the simple steps of curating, criticizing, and categorizing your wardrobe for maximum efficiency and clarity, and you'll learn the secret of minimalism.
Lesson 5: Create a Wish List -- You'll identify what key pieces are missing from your collection and acquire the necessary skills from making the most of your existing wardrobe. I'll even give you a shopping cheat sheet and tell you which pieces are worth an investment and which aren't.
Lesson 6: Strategic Shopping -- In lesson 6, I'll teach you to shop consciously. You'll learn to identify quality items and maximize your shopping budget. You'll understand where and how you should make your purchases and you'll master online shopping once and for all.
Lesson 7: A Little Spit-Polish: Pulling It All Together -- In this final lesson you'll learn to create your best image. I'll teach you the secrets of effective casual dress -- as well as the non-material tricks that will command every room and stand out (for all the right reasons).
---
Here's what you'll get:
An easy-to-follow, comprehensive online video program broken into 7 lessons, all of which are strategically designed to build upon themselves and which can be navigated at your own pace
A downloadable, interactive Personal Style Guide PDF that recaps key points and tips to support you along the way and serve as reminders in the future (includes images!)
Lifetime access to the videos
p.s. The full program is by far the best deal. But if you're still on the fence and want to test things out, check out some of the shorter courses available
Your Instructor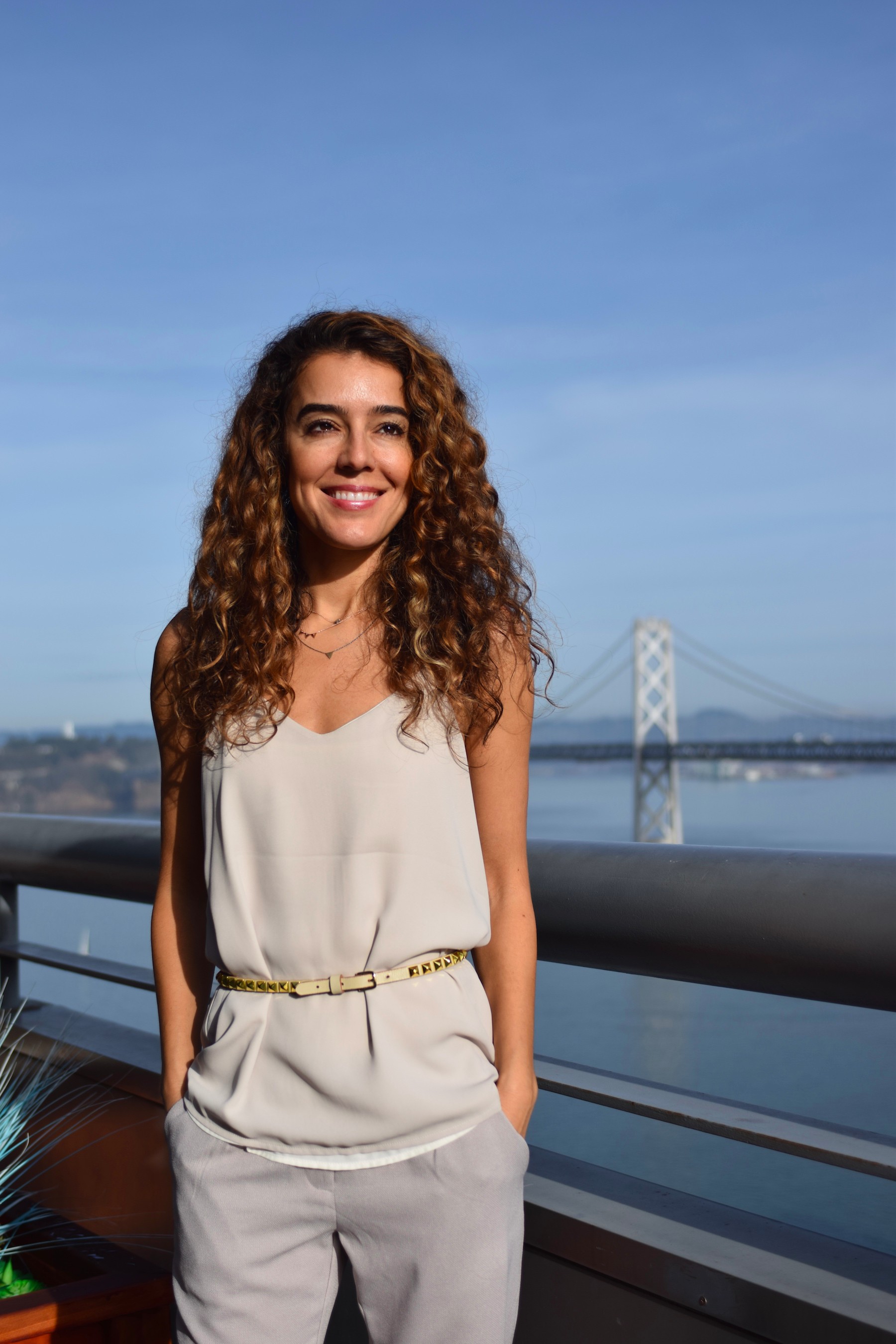 Dr. Anna Akbari is a sociologist, writer, speaker, and strategic coach and advisor to high-profile individuals. She is a former professor at New York University and Parsons The New School for Design and has written for and been featured by Forbes, The Atlantic, TIME, The Economist, Financial Times, TED, Bulletproof Executive, Psychology Today, Vogue, Refinery29, Google Talks, and dozens more.
Frequently Asked Questions
When does the course start and finish?
The course starts now and never ends! It is a completely self-paced online course - you decide when you start and when you finish.
How long do I have access to the course?
How does lifetime access sound? After enrolling, you have unlimited access to this course for as long as you like - across any and all devices you own.
— Anna Akbari, Ph.D., Founder of Sociology of Style